Leave A Review
---
Made my 1st visit with
Made my 1st visit with PA Tom and was so pleased with outcome. I had several bumps, moles, tags that he was able to check and remove by freezing. Very happy with visit.
Penny Bradford
Amazing! Thank you!
Lakyn was amazing! My first time doing anything on my face and she made me feel so at ease and answered all mine and my sisters' questions! I'm on a tight budget and she discussed everything down to the dollar! My face looks so different after only one treatment of microneedling! Can't wait to see the end results of all of my treatments 🙂 Thank you Lakyn!!!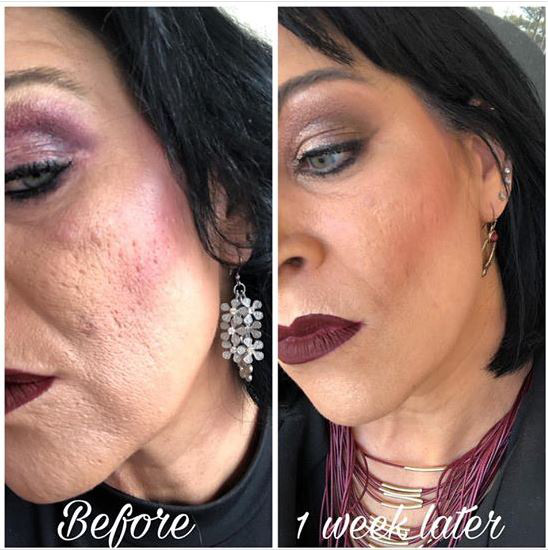 April Richard LeBlanc
Emma Harman Meche
Dr. Penton and merideth were so helpful and understanding. I had 6 months to get my skin ready for my wedding and they made it happen. Dr. Penton always found the most cost effective way to treat my skin. Thanks so much, y'all are great!
Emma Harman Meche
Fay Granier Meaux
I have seen Dr. Kennedy a few times and she is fantastic! I also recently had an appointment with the PA Tom and he is very knowledgeable and helped me tremendously on my last 2 visits! I highly recommend!
Fay Granier Meaux
Alisea Berthelot Cormier
I have seen Dr Penton twice and she is amazing and patient. I also see Meredith for all of my laser skin care needs and if I could give this clinic 10 stars, I would. I have dealt w rosacea for many years and seen countless Dr's but Dr Penton and Meredith have my skin in the best shape it's been in in many years. Their tailored laser treatment is the most effective I have found. I have wasted money elsewhere……I am so thankful I found Dermatology Center of Acadiana!
Alisea Berthelot Cormier
Lois Duet Proff
Impressed on my first visit because I did not have to "sit" in the waiting room forever – and once I was brought to a room, I did not have to wait 4ever for the doctor. I was in & out of there fairly in great time and very happy!
Lois Duet Proff
Laura Y.
I have been visiting this office for over a year and I have received nothing but professional services. From the front desk, the support staff, and the doctor who helps treat me.  They have handled my insurance (believe me something simple as that has been a hassle at some clinics), my skin needs, and also suggesting treatments in a realistic manner. Not trying to upsell me things or procedures that I don't need or wouldn't benefit from. I highly recommend this office if you are having any dermatological issues or any comestic procedures. They will take care of you!
Laura Y.
Mimi Tompkins
Dr. Kennedy is truly a committed doctor to serving her patients with empathy, compassion, and commitment. Not only is she one of the smartest and most gifted people I have ever known, she is also relatable, patient, and friendly. Her staff is top notch and office is state of the art, clean, and comfortable from the moment you walk in. Whether you need to rejuvenate your skin and face or a regular skin check up, I can promise you there is no better place to be in the Lafayette area!!!
Mimi Tompkins
Hannah Duplantis
I am truly impressed with my experience at the Dermatology Center of Acadiana. The office was nice, the staff was amazing and Dr. Kennedy was super helpful. Wait time was at a minimum and my visit with Dr. Kennedy didn't feel rushed at all. I will be returning for all of my dermatology needs!
Hannah Duplantis